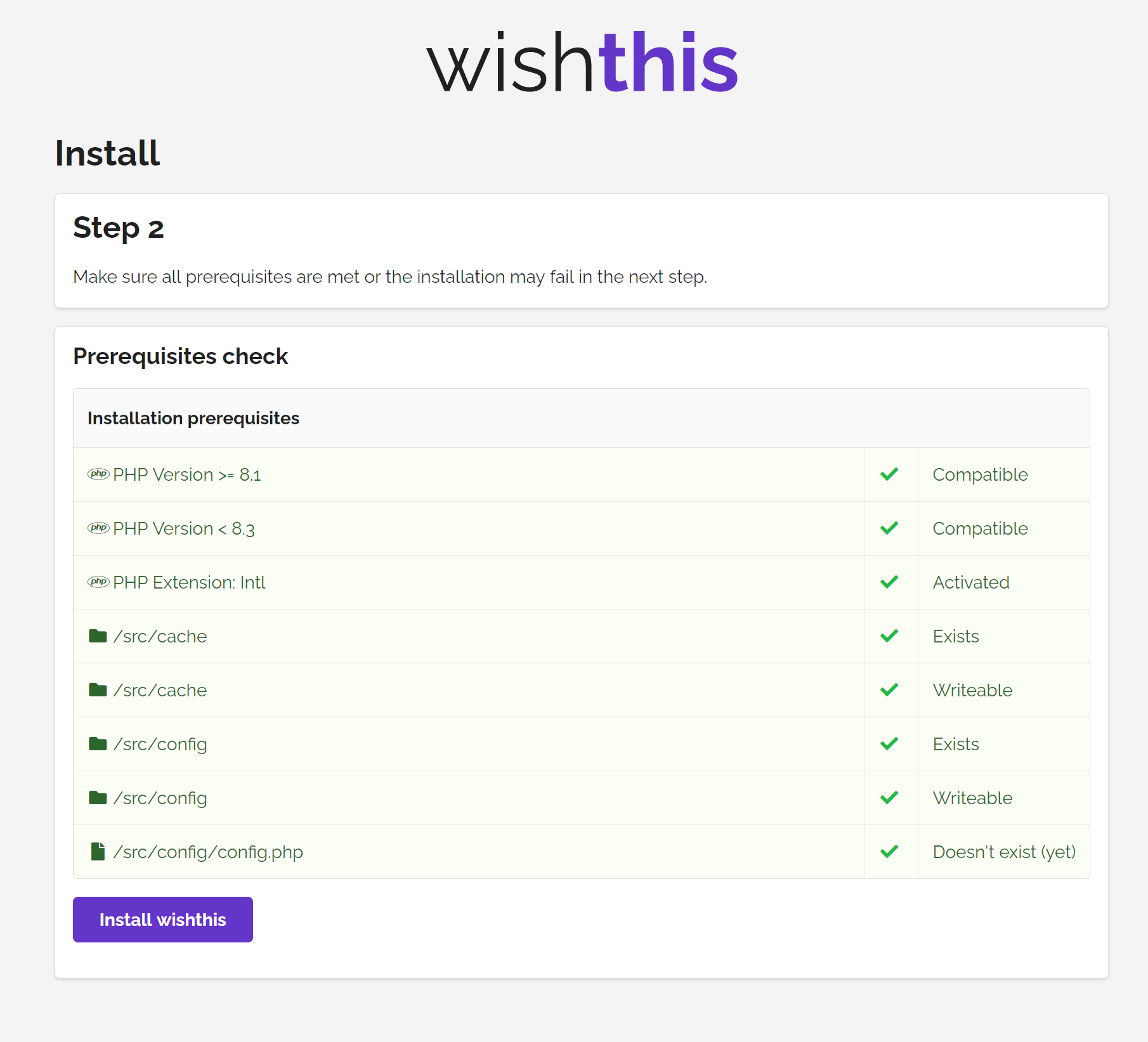 Announcing wishthis Version 1.1.0: A Significant Milestone
Dear wishthis Community,
I hope this message finds you well, as I am pleased to share some significant news with all of you.
First and foremost, I want to extend my heartfelt gratitude to each and every one of you. Whether you've been self-hosting your own instance of wishthis or using the official instance: The reported issues and provided feedback on various platforms like GitHub, Discord, and Matrix have been a great help! Your diligence in helping me identify and resolve bugs has been invaluable. wishthis wouldn't be where it is today without your contributions, and I'm committed to continually refining and perfecting it with your help.
Over the past several months, I've been hard at work, and I am proud to announce that wishthis Version 1.1.0 will soon be ready for release! It's been approximately half a year since the last stable release, and this upcoming version comes with some enhancements and features designed to elevate your wishlist experience.
What can you expect in Version 1.1.0?
Streamlined Installation: I've given the installation process a makeover to ensure it's simpler and more user-friendly. Now, a prerequisite check ensures that everything you need is set up correctly, allowing a smooth installation experience.
Enhanced Wish Editing: Some users have reported issues related to encoding and occasional buggy behaviour while editing wishes. In this release, I've addressed these concerns to improve the overall wish editing experience.
Introducing Monetization: As many of you may already be aware, wishthis has always been a labour of love, developed during my free time outside of my regular working hours. As the project's popularity has grown, it's demanded more and more of my time and effort, all for the benefit of our community. I've carefully considered various monetization options and decided against using intrusive advertisements. Instead, I've integrated affiliate marketing with Amazon. Starting with this release, all Amazon links within wishthis will be converted into affiliate links. This means that I will receive a small commission for every product purchased on Amazon through a link from wishthis.
This is just a part of what's to come in Version 1.1.0. For a full list of changes, please refer to the changelog. Stay tuned for more updates on Version 1.1.0, and keep an eye out for the official release. I can't wait to share this exciting milestone with you.
Make a wish!
Warm regards,
Jay